The Road to Denver
Hello from Denver!
Sorry for the delay on this post. I intended to write a day or two into my drive but got carried away with the hours on the road and could do nothing but crash at night. Here's a glimpse into the first couple days on my trip…
Day 1
Departure day! After a 6 hour work day I finished loading up the car, stopped by the office to say goodbyes and hit the road.

I left Maryland with the sun shining and gorgeous 80° weather with my windows down and sunroof open. Once through PA though, I was hit with gloomy skies and endless rain. Originally intending to drive 4-5 hours after work to get a small jump-start on the trip, I ended up with 7 hours driving time all the way to Dayton, OH. I left Montgomery County and ended the day in Montgomery County.
Day 2
I woke in Ohio to gloomy skies and misty air but later in the day the weather began to clear. I planned to follow I-70 most of the way but jumped off the highway onto the National Historic Highway/US Route 40 for a couple of hours. It was a nice change of scenery with glimpses into small town life. I passed through one town , Teutopolis, IL, that boasted about being home to the wooden shoe. Flags lined the town with their letter "T" and wooden shoe logo which is also apparently the school's mascot.
I came across a covered bridge and was finally motivated to pull out my camera! Even driving on back roads, it was about the most exciting site I saw until I reached St. Louis.
Missouri greeted me with catchy, yet cheesy road signs such as, "C your BFF later, buckle up!" and, "Holy seatbelt, buckle up Batman!". Once in St. Louis I googled where the best place to photograph the arch was and came up with Malcolm W. Martin Memorial Park. I followed the GPS through practically abandoned streets into a run-down industrial area. Sure I was heading the wrong way, I was about to turn around when I turned a corner and a large grassy open space appeared on my right and the arch straight ahead.
Malcolm W. Martin Memorial Park was completely deserted when I was there but rather than quite, the area hummed with loud rumbling and grinding noises from it's industrial neighbor (pictured below). I walked up a three story ramp to get the full view of the arch and was greeted by a statue of Malcolm himself. The view was great but not as picturesque as I had expected - industrial buildings and equipment along with construction was everywhere, including at the base of the arch. The scene is still spectacular with a good sunset sky but in the high-noon light there wasn't much that was photographically interesting to me. I was still happy for the stop, chance to stretch my legs and to get to see the St. Louis Arch.
I drove a few more hours, intending to stop for the night in Kansas City, but again, for some reason, kept on driving. I pulled off the highway to capture the tail-end of a spectacular sunset. When I finally came to the next decent-size town, Lawrence, KS, I was told that every hotel in the city was booked for the night. Exhausted, I dreaded the idea of having to drive another 30 miles to Topeka but I stopped for a late dinner which rejuvenated me just enough to go on.
Day 3
This is where the photographic opportunities got good!
I slept in after the unintended extra long day before and after a late rise continued on. A few miles outside of Topeka, KS I was greeted with golden, rolling hills and admired them as I drove by. Several miles down the road I realized how quickly the landscape was changing and that I may have missed a good opportunity to photograph…so as painful as it was, I decided to backtrack.
Once off the highway I quickly found myself on dirt roads. I drove around for a few miles capturing some nice farmland images along the way before heading back to the highway.
I mapped out a route through Kansas that took me off of the highway, just north of I-70, and it was well worth the extra hour drive (extra three or four hours with stops and shooting time). Along the way I toured down some dirt roads. (All of the roads except the main routes were gravel and dirt.) I quickly noticed that any town of decent proportion was equipped with three main food staples - Dairy Queen, Pizza Hut and Sonic.
My first major photographic stop was Waconda Lake and it was a good one! I explored the lake briefly and a wildlife area and stream a bit further down the road. I came to a sad realization that the wildlife areas are intended for hunting and not much else but I captured some awesome images of the area anyway.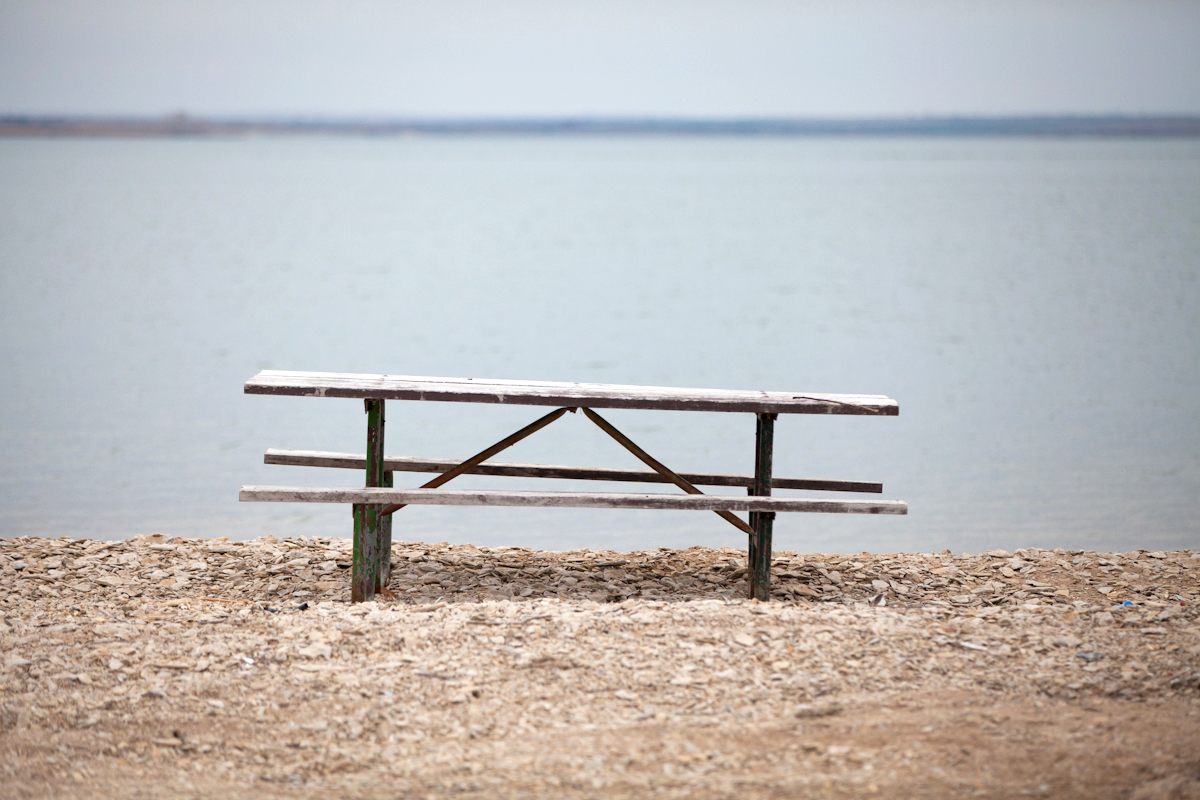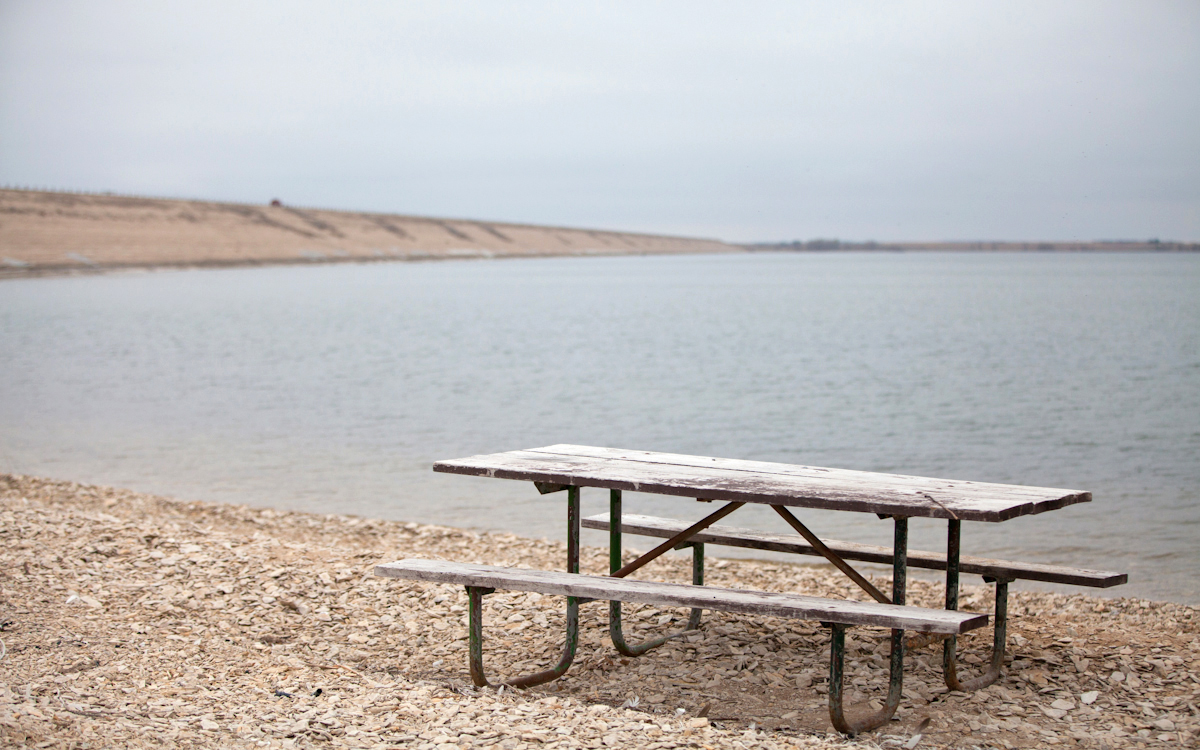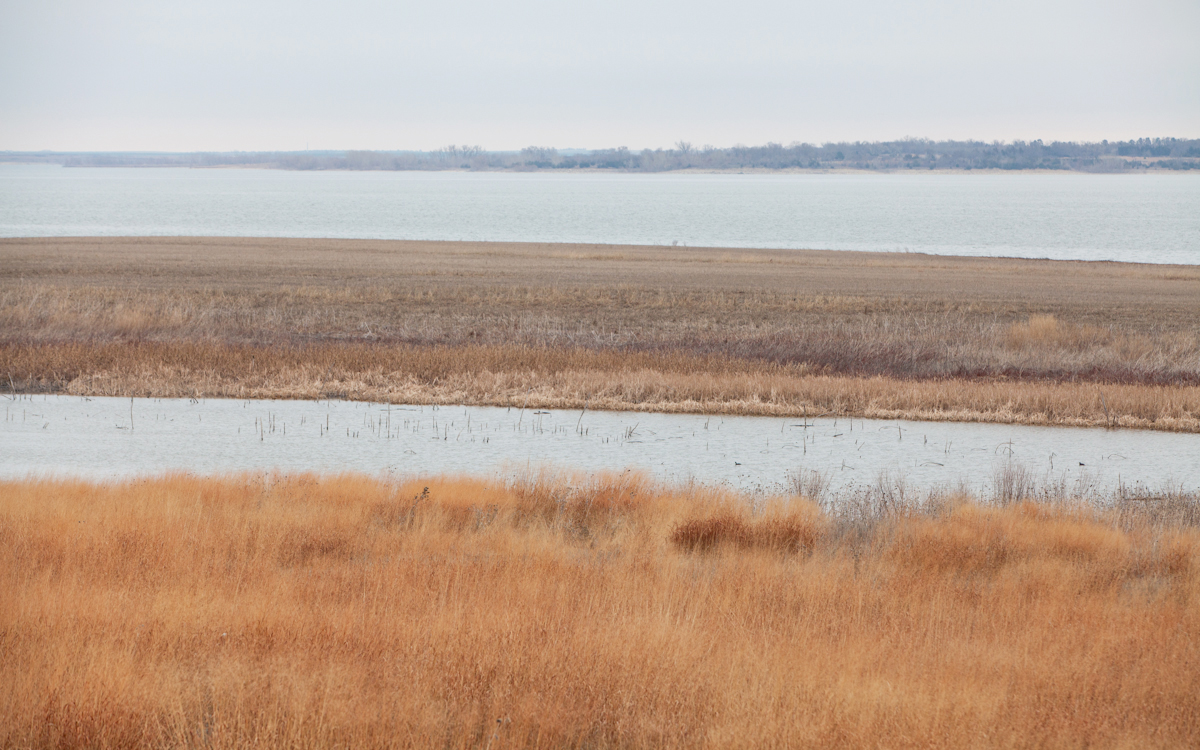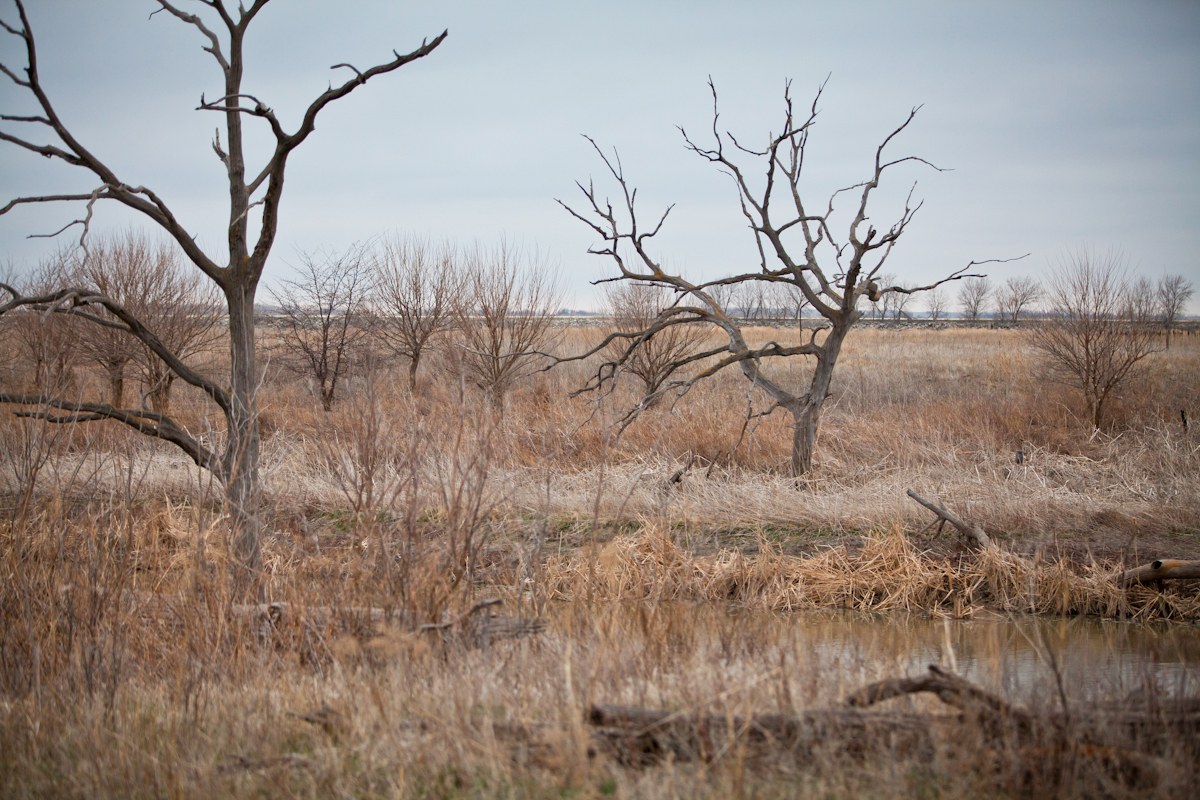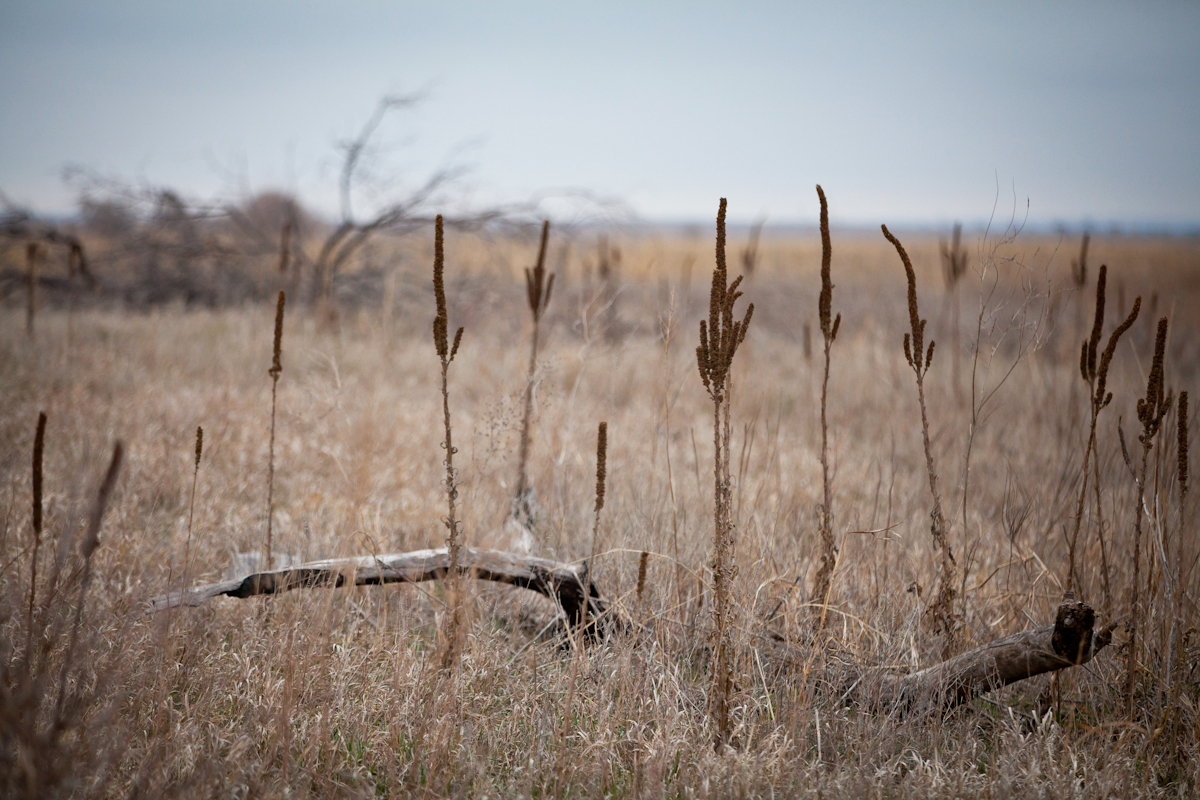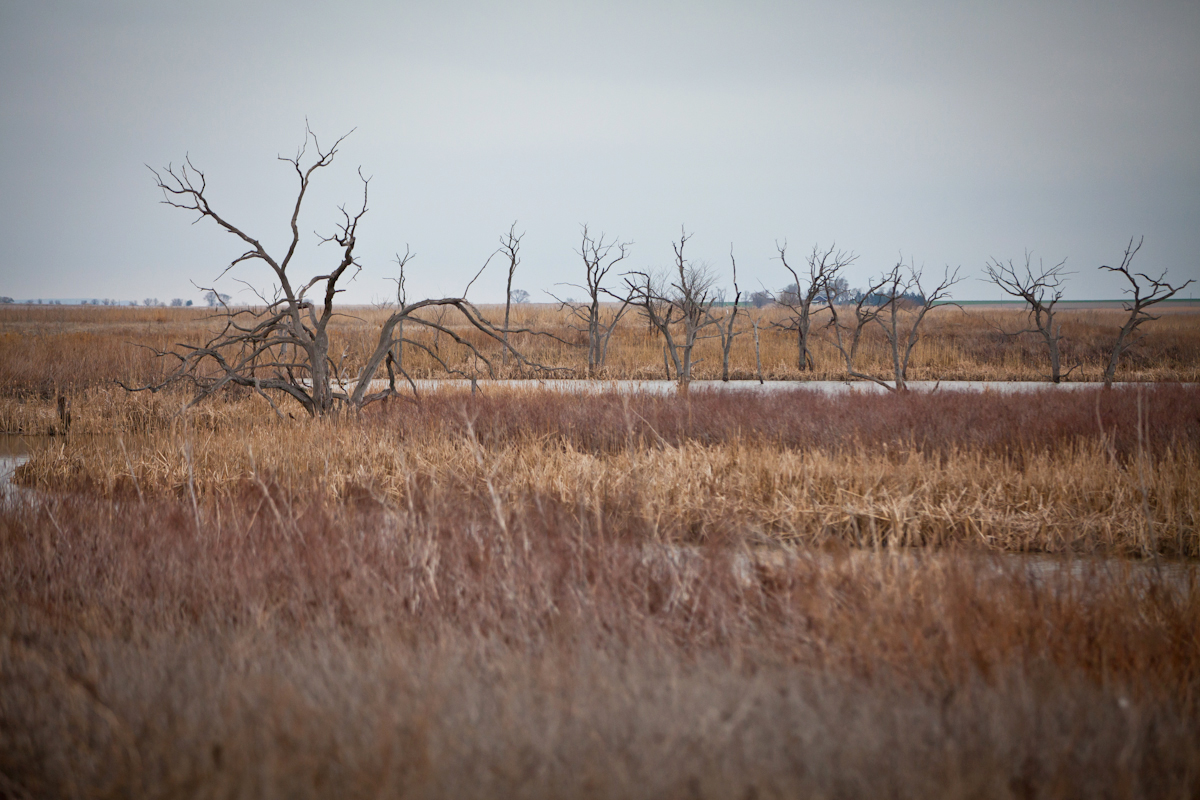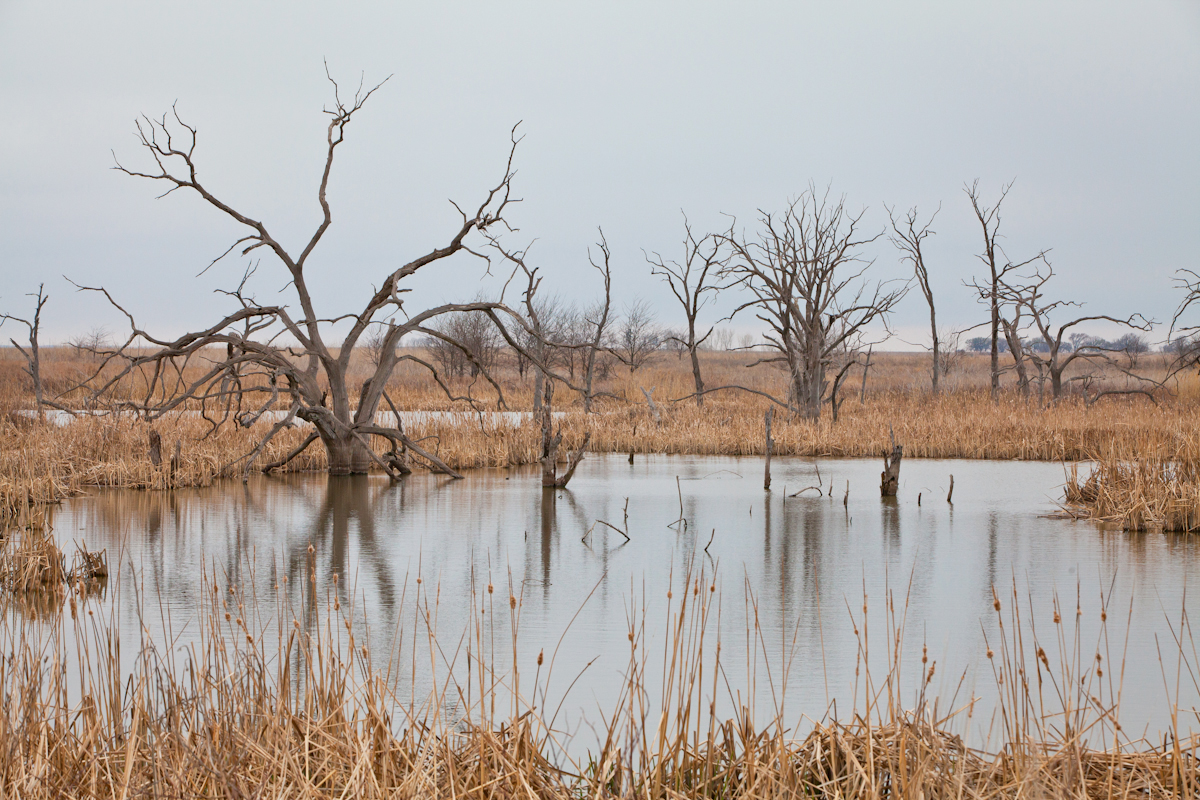 After the lake I stumbled upon a pleasant and unexpected surprise - the world's largest ball of twine! Sisal twine (whatever that is), to be exact. I even signed their guest registry. :)
Several miles later I saw signs to Kirwin National Wildlife Refuge so I followed the detour to check it out. I'm not sure if it's due to the winter season or the remote area but there wasn't much to see. Looking at the refuge's map there appeared to be several roads around the preserve but I couldn't find access except for a small section.
After leaving the refuge having not seem much wildlife but a few white geese in the distance, I was taken off-guard by a large, long-tailed bird dodging out in front of me. My google search says it was probably a fork-tailed flycatcher.
I could have stopped all day driving through Kansas to photograph farm animals including bison and even a bee farm along with all of the abandoned and run-down buildings. But, they were a dime-a-dozen and without spectacular light to add interest to the images, they just weren't worth the time. And to be totally honest, it's a bit intimidating stopping on the road to photograph areas with practically nothing but locals around who are looking at you just a little bit funny. I guess that's something I will be learning to get comfortable with over the next two months.
As evening approached the sky did start to change and the light was amazing!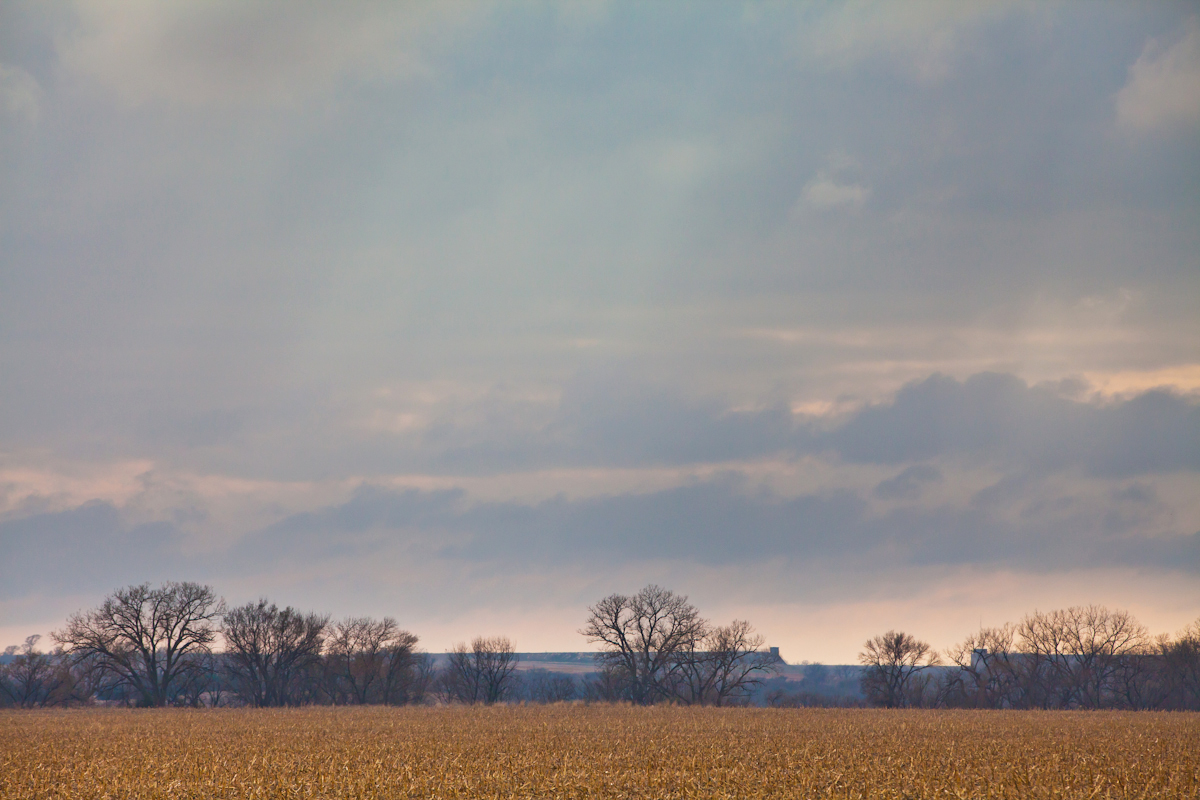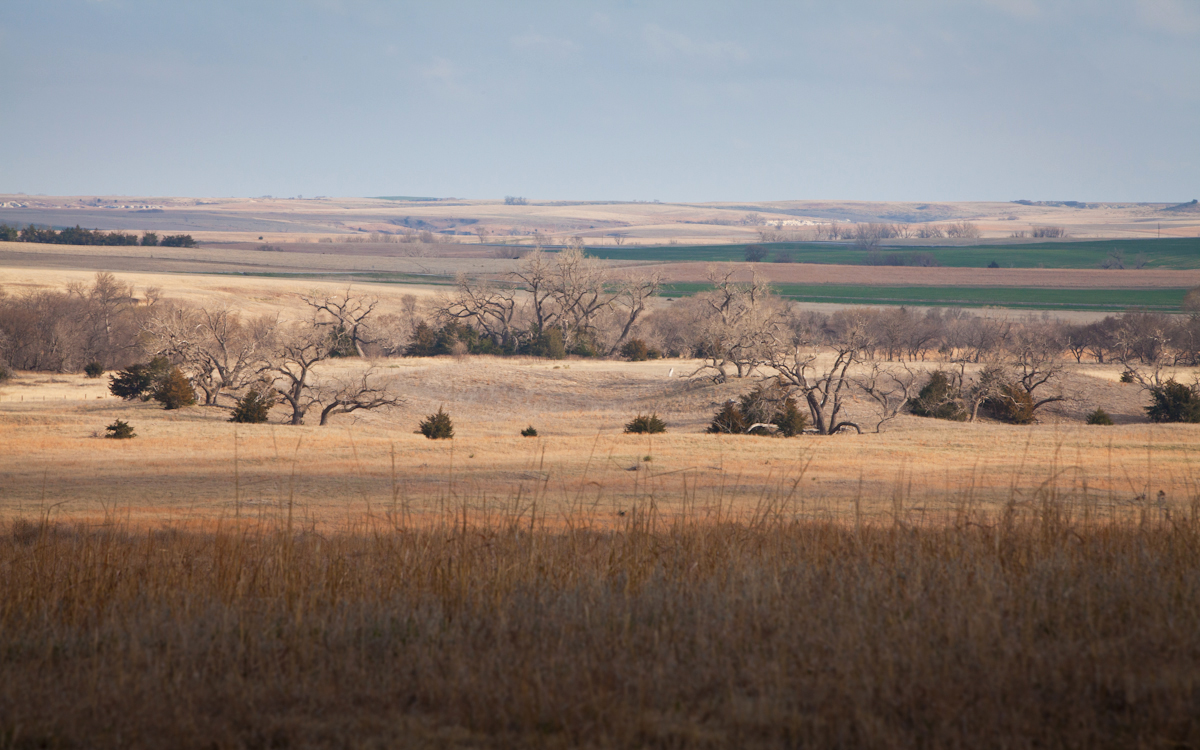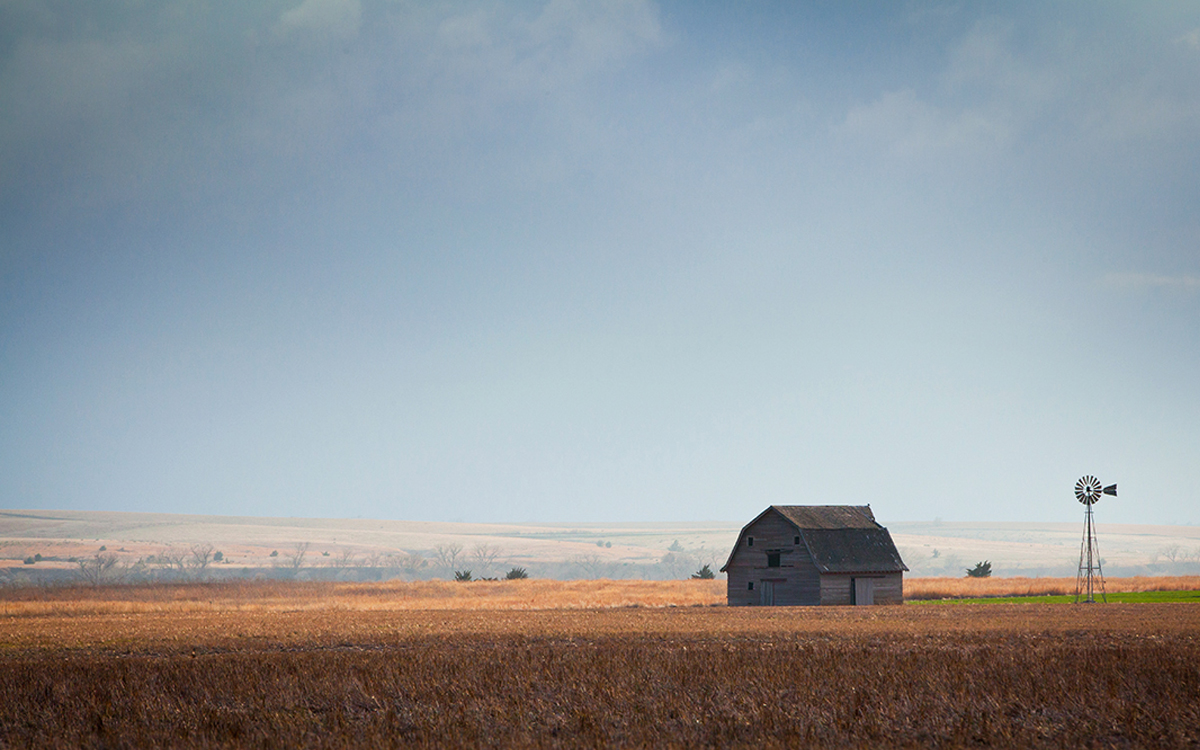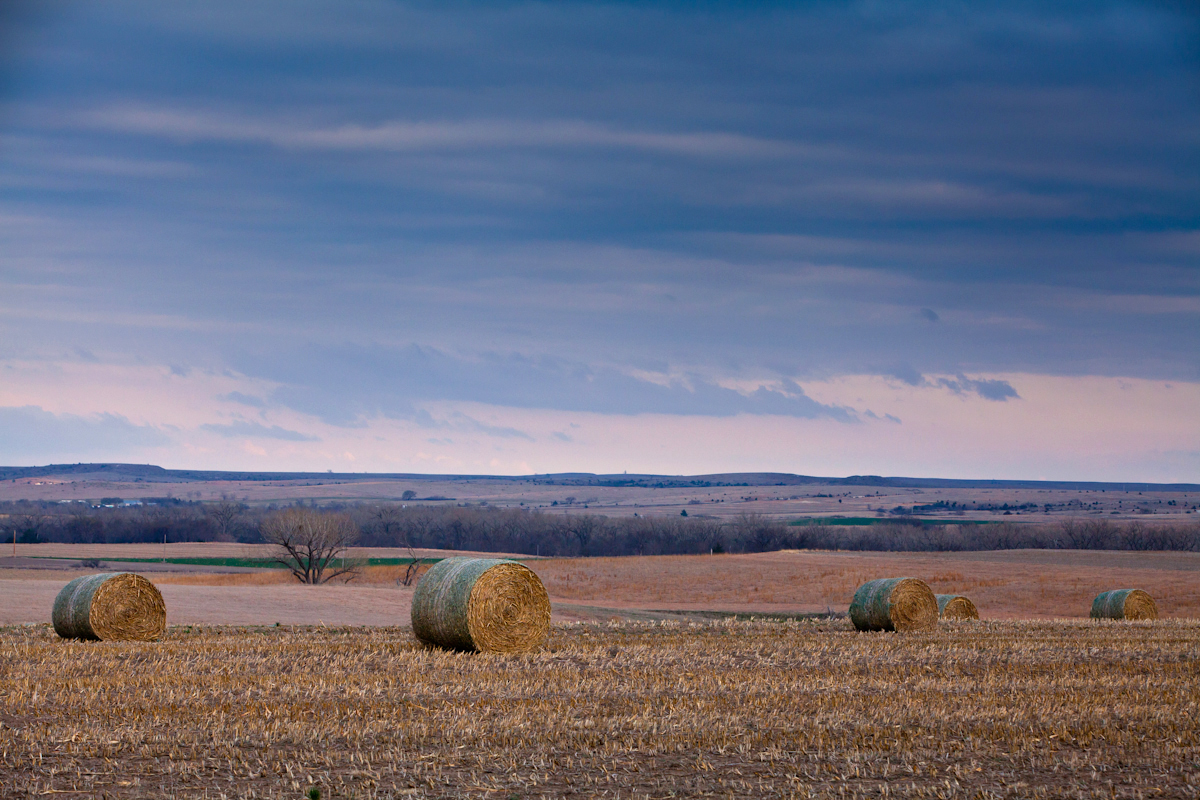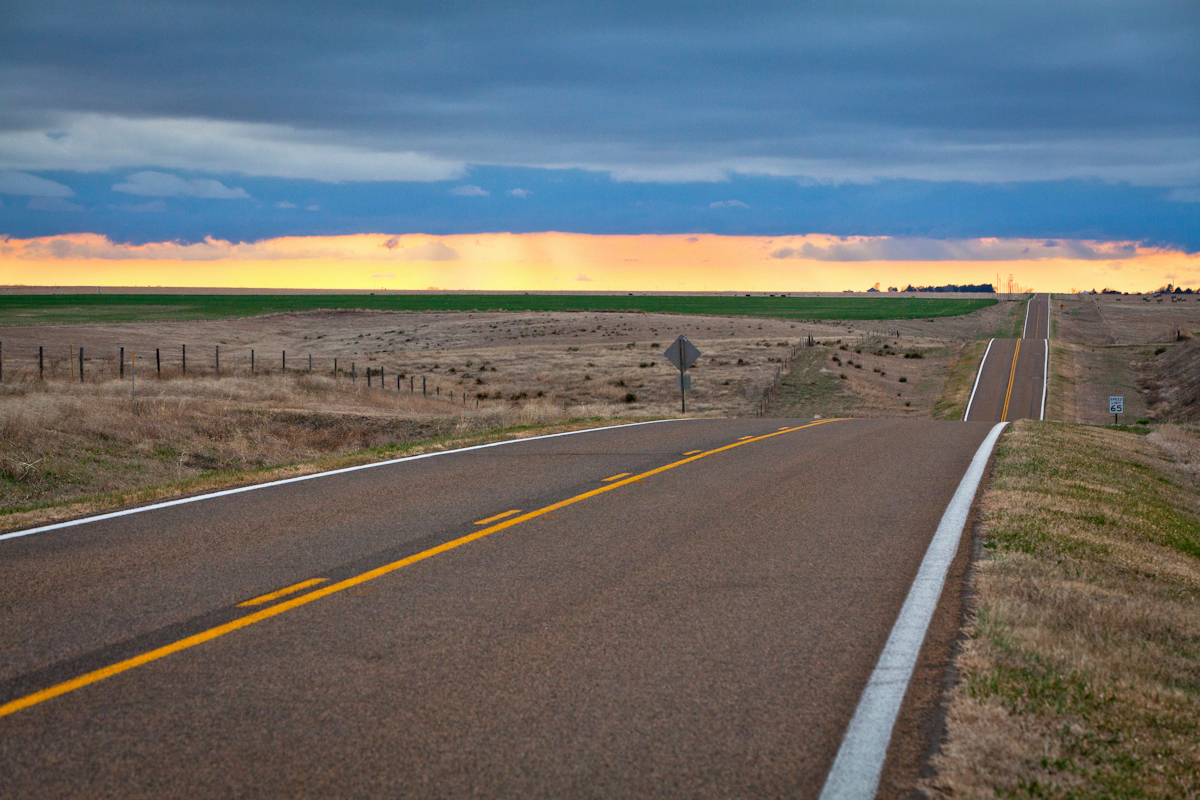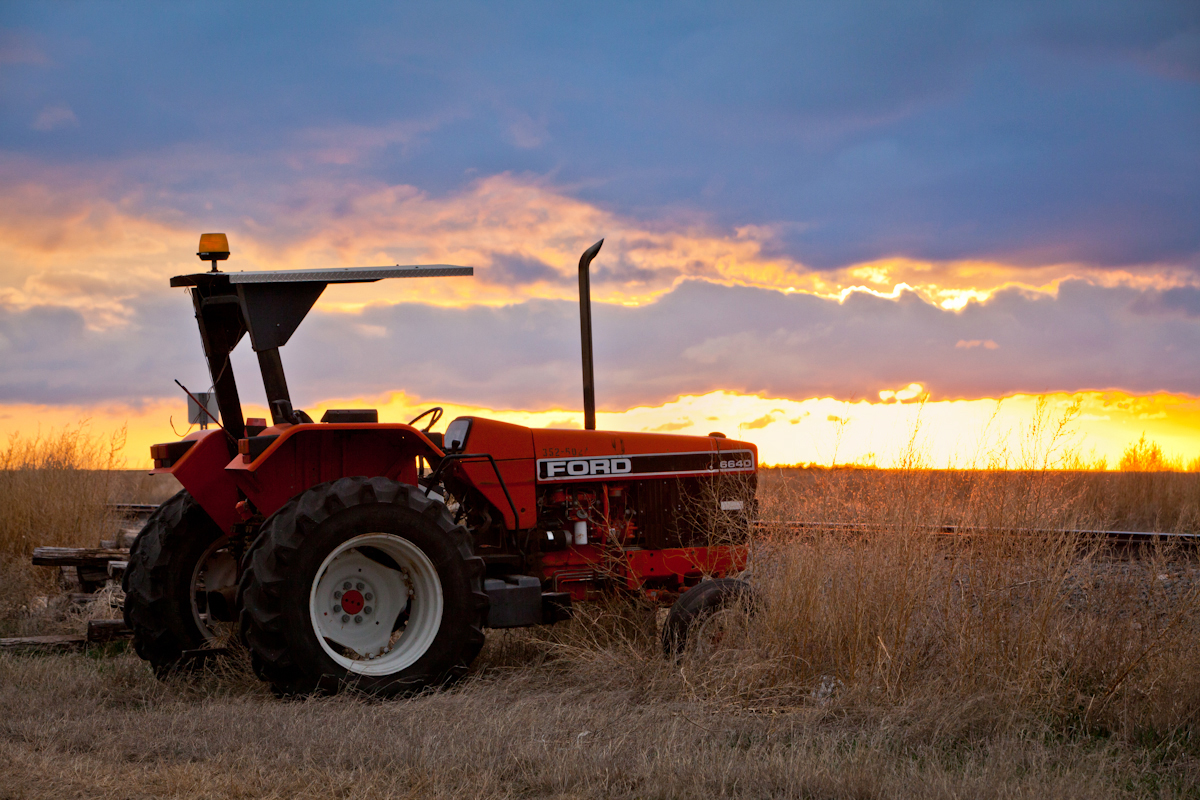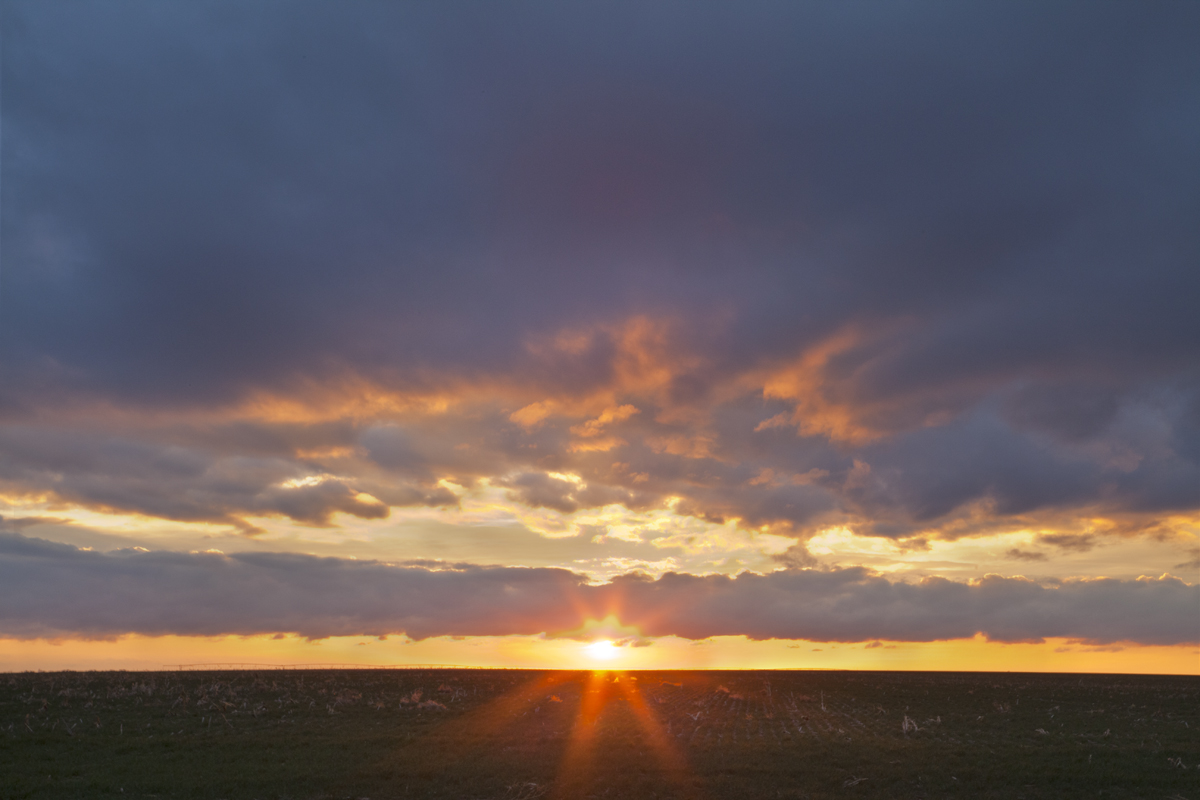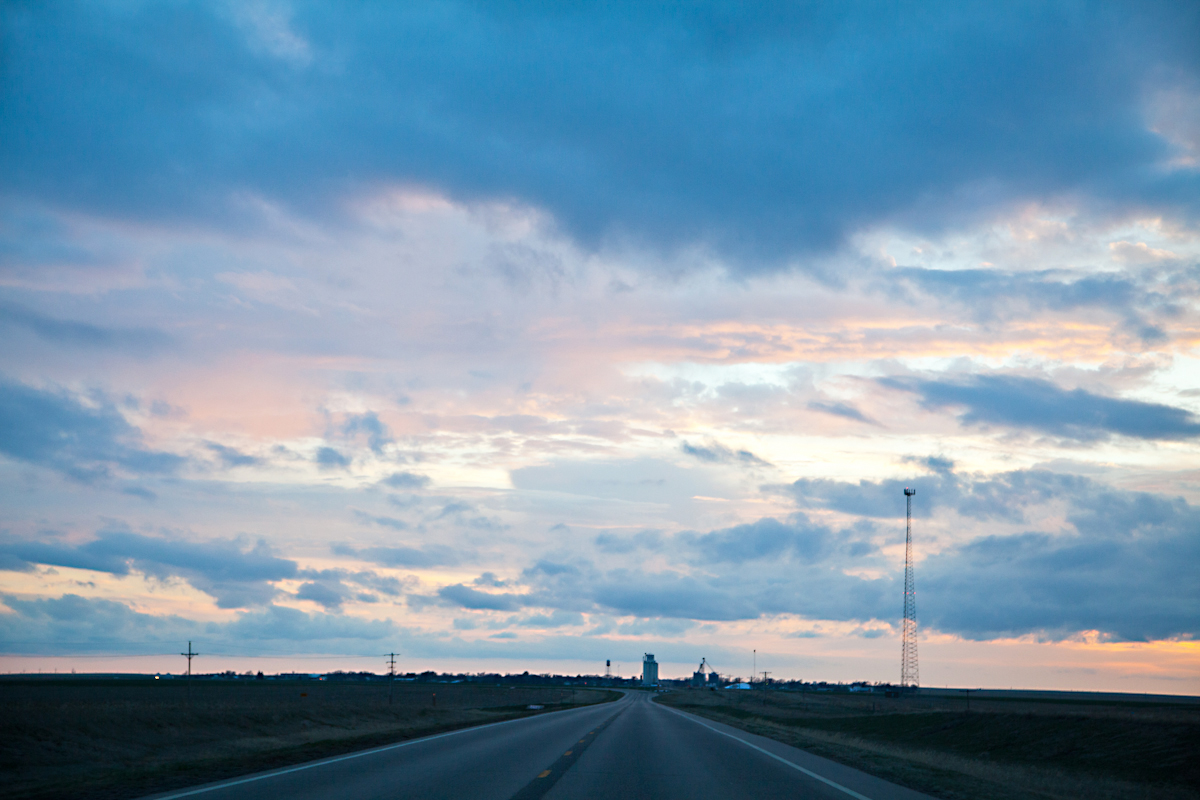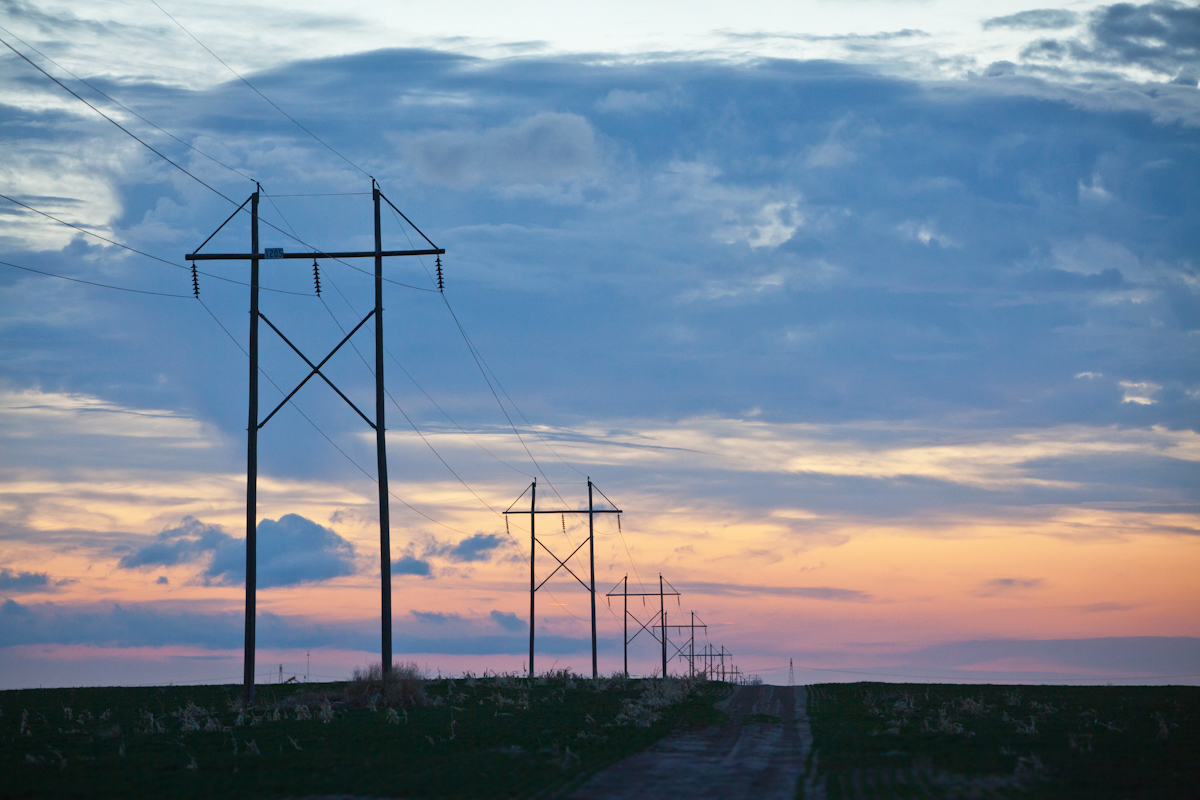 I was happy to have had wonderful scenery to photograph the sunset and relieved to be back on the highway just after dark. I went miles upon miles without seeing other cars and those sparse roads would have been a bit creepy for my taste to be driving through in the pitch black of night.
I made it to my goal stopping point, Limon, CO, that night. With such long distances covered in the first few days, I got to spend the afternoon of my final travel day exploring Rocky Mountain National Park before settling in for the week in Denver.
I apologize for the long blog post; there was so much to catch up on. Hopefully I will be able to post more regularly from here on out. Up next on the blog - Rocky Mountain NP
Follow along on Facebook to see more of the adventure! https://www.facebook.com/amandajoyphoto